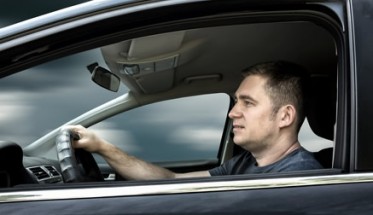 Cellphone lots are found in half of the country's largest airports, and many of the smaller airports furnish them too. They were created as a solution to security measures that prevent cars from parking curbside when picking up passengers. The unpredictable maneuvers of circling cars and the numerous passes required, make greeting an out of town guest, a harrowing task. Electing to use airport parking can be expensive and time consuming. In 2004, a few airports started designating locations where drivers could remain until they received a call from their party, signaling that they were ready for retrieval. Many airports currently offer this option as it seems the perfect measure for alleviating traffic congestion and improving safety.
Los Angeles International Airport and Seattle-Tacoma International Airport were among the first to build these lots. In Philadelphia and other metropolitan areas, people started parking on off ramps to avoid the continuous looping around the airport. Law enforcement started ticketing them. Now, Philadelphia International Airport provides a place for motorists to park safely and legally while awaiting their calls. Other cities have followed this example.
Some airport cellphone lots have extra amenities, such as Tampa International Airport with its food trucks, Wi-Fi, restrooms, and vending machines. Flight information displays are available at Phoenix Sky Harbor, Fort Lauderdale-Hollywood International Airport, and Portland International Airport. Melbourne Airport is looking to introduce these facilities, and it would make things a whole lot easier for melbourne airport parking options if they were to do so.
Whether outfitted with portable toilets or tire repair services, these sites are the perfect way to avoid fees incurred in the short term parking section. Most of these cellphone lots have time limits ranging from 30 minutes to an hour. Philadelphia International Airport and Los Angeles International Airport have no restrictions on waiting time.
Due to land constraints, some airports may not be able to expand their cellphone parking plans unless they consider a multi-tiered approach. While many cities continue to increase their capacity for this type of service, some do not provide it at all.
McCarran International Airport in Las Vegas still doesn't offer this convenience but seems to compensate with reasonable, parking fees. Dallas-Fort Worth International Airport doesn't have one either, and airport parking can be costly if flights are delayed because a parking slip must be taken upon entry into the facility.
Airports that don't provide the option of a free place to wait for incoming travelers may be causing people to violate safe driving practices. While motoring around the airport, drivers are forced to use their cellphones. Parking in unusual places such as on ramps can be dangerous, and the erratic driving habits at airport entrances are worrying. Picking up a friend or colleague is safer and easier when one is provided with a place to wait. These lots are becoming something people expect and require.