Buying a ticket and booking a hotel accommodation are the easiest things to do when getting ready for a business or holiday trip. Besides these, a person needs to take care of some things to make his trip worry and stress-free.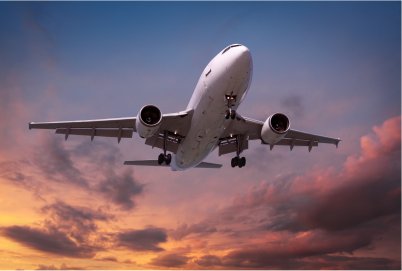 Let me share with you 10 travel tips that could spare you a lot of headache and save you some cash as well. People often tend to neglect these travel essentials and actually feel sorry for doing so. So, it is wise to take these into account before you leave Melbourne to go on your next trip. Before you do anything though, the best way to start your trip is to make sure you have your melbourne airport parking covered. Simply use our facility near the airport and save time and money and have peace of mind during your trip knowing your car is safe.
The first three tips deal with what you need to pack for your travel.
1. Pack basic toiletries and a change of clothes in your carry-on bag. In case you lose your checked-in luggage at the airport, you have what you need for at least a day.
2. When packing, it is better to roll your clothes. This helps fit in more stuff into your suitcase and you get to keep creases to a minimum.
3. Keep your travel documents organized in a folder or envelope. This helps you to find them easily when you need them at the airport check-in.
The next three tips are about some things you should know regarding your destination. Take time to ask other people about it or search online for more information.
4. Know your destination's climate and updated weather forecast. You need to know this so you can bring the appropriate type of clothes to wear.
5. Find out which public transport is available that can help you better explore the place. Instead of riding a taxi, use the downtown bus or the public rail system to save on your transportation expense.
6. Learn a little bit of the local language. Learn to say hi, thank you, good morning and other common phrases. If you can bring a pocket-size language dictionary, it can help with communication, too.
Travel tips 7 to 9 are reminders of what to do to keep your valuables safe while you're away on your trip.
7. Get a secure airport parking. You don't want to come back to find a broken window or a dented car, right? You can choose to park at the on-site Melbourne airport parking, but be sure to get prior reservation especially during the holidays when the car park is full. That way, you also get a discounted parking fee. If you want to save even more, then make arrangements to park on an off-site long term melbourne airport parking facility.
8. If you have a pet, make early arrangements to leave it with the local kennel. During the holidays, some kennels don't accept any more pets, because too many people are going away and leaving their pets.
9. Let your family know that you are leaving, so they could keep an eye on your house. Register your travel plans with Australia's Department of Foreign Affairs and Trade, so it would be easy to find you during emergencies.
The last travel tip is very important because it involves your money.
10. Make sure you have enough cash in your wallet, but don't keep everything there. Find other places to hide your cash. Also, make sure that you notify your bank or credit card company that you're on holiday, especially if out of the country. You don't want them freezing your account just because they think that there's been unauthorized use from another location.